We create brand signs. We custom cut your company logo or monogram letter and wrap it in preserved moss and incorporate it with reclaimed wood into a one of a kind wall design. We can use plants or preserved plants or moss to create maintenance free living walls. Our walls will make your company fresh, stunning and original!
Who are you? You are a company that has spent countless hours designing and plenty of dollars to create the perfect corporate logo for your brand.
Who are we? We are the company that brings your brand to life. Having a great brand identity is the starting point of every company's success. We go above and beyond to create the wow factor in design of your custom brand signage.
Your logo covered in moss is a visually stunning green product that is sure to get your brand noticed. Best of all it  requires virtually no maintenance and is perfectly suited to indoor applications. Our logo designs are eye-catching, memorable and stunning. Adopt the green identity and enhance your brand appearance with a fresh and sustainable green logo which is hand made in the East Bay Area. We can provide moss in logos of any shape or size. When combined with a Moss Wall your brand can make an even greater impact.
Our Process: We meet and we collaborate on ideas, we go back to the shop and work on designs, we reveal the designs, we produce a unique brand wall that is sure to impress your clients and strengthen your brand with a wow factor.
These are several areas we can help you with:
• Corporate signs
• Business signs
• Branding
• Tradeshows
• Lobby
• Conference rooms
Give us a call and we can discuss your project.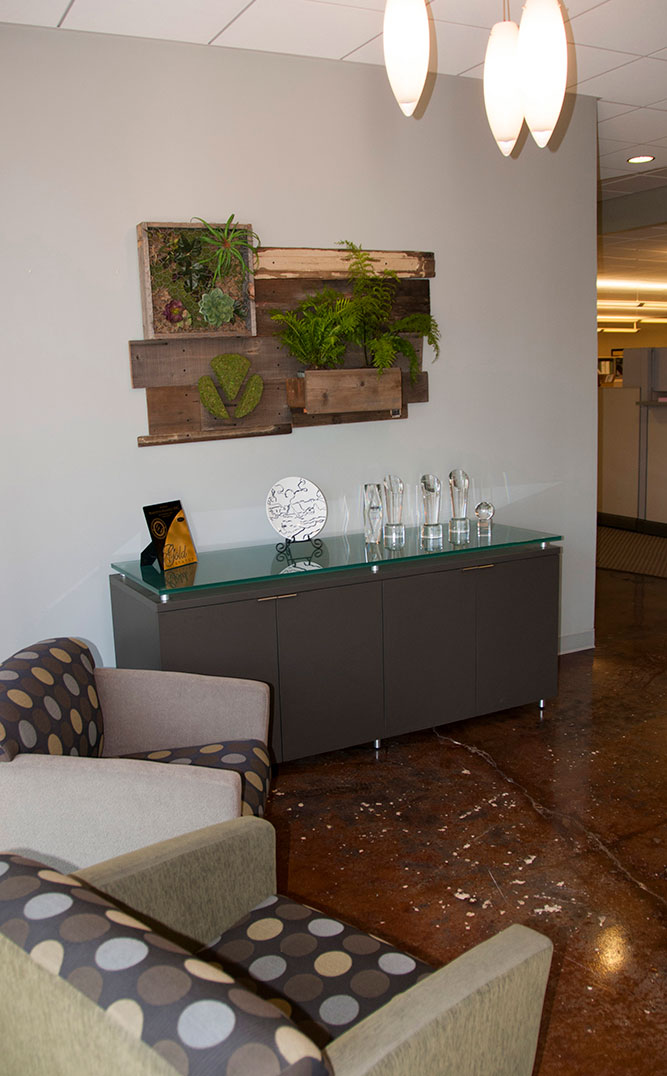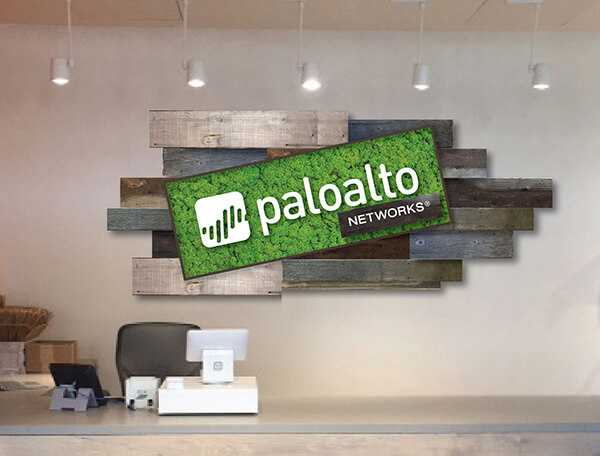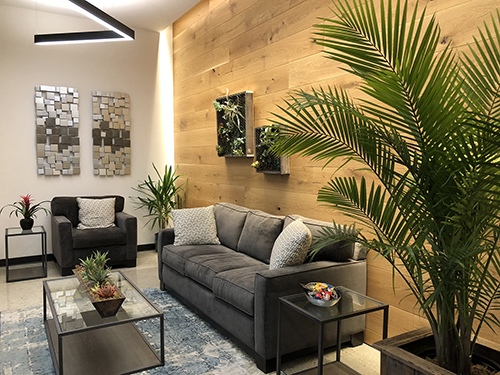 Rustic Succulent boxes and planters add style to the office space.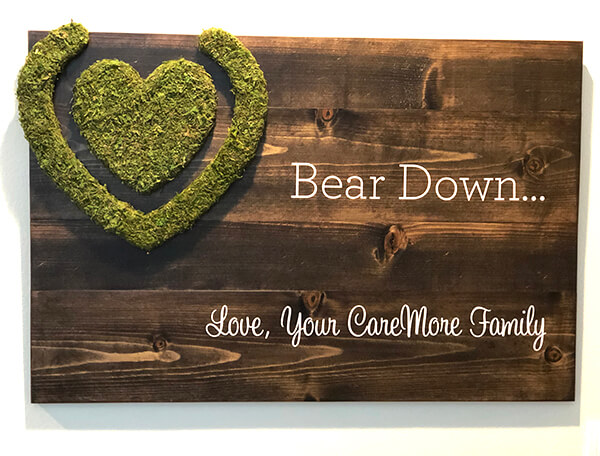 CareMore Health, Cerritos CA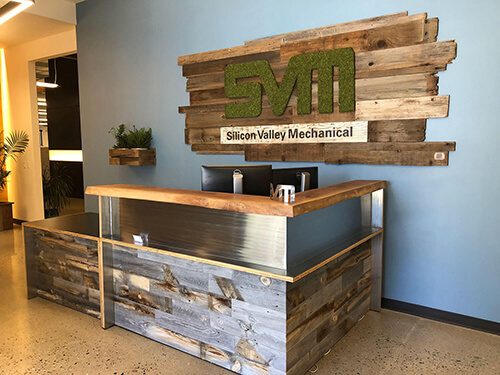 Silicon Valley Mechanical Brand Sign – San Jose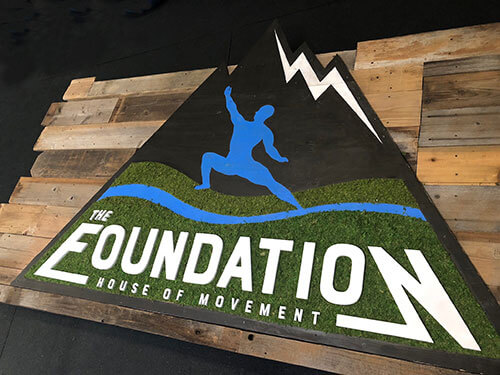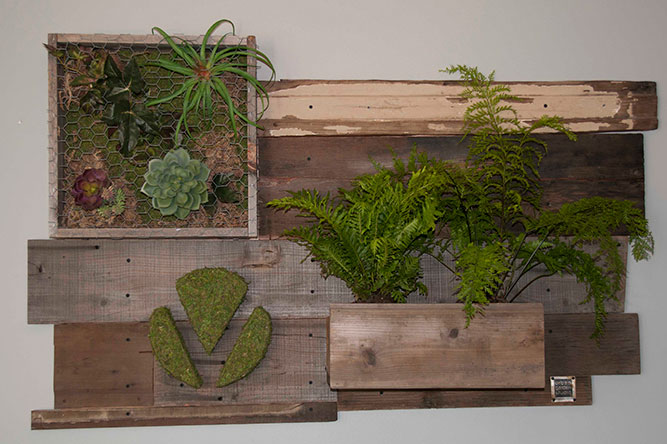 Brand Via Brand Sign – San Jose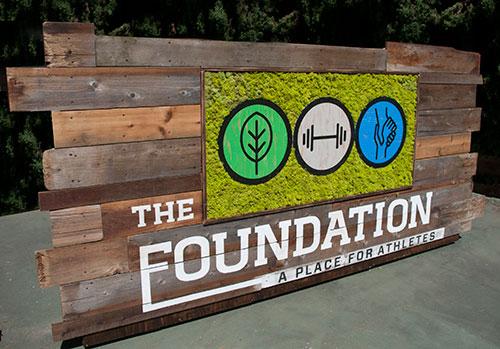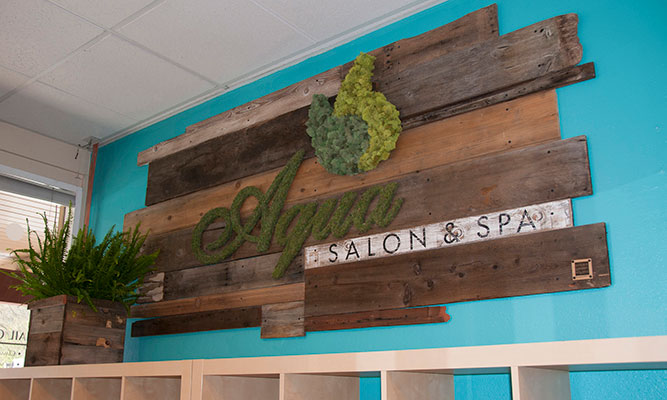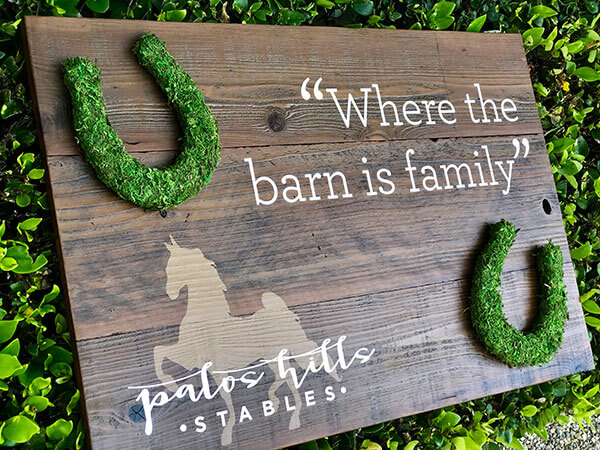 Palos Hills Stables, Inc – Palos Hills, IL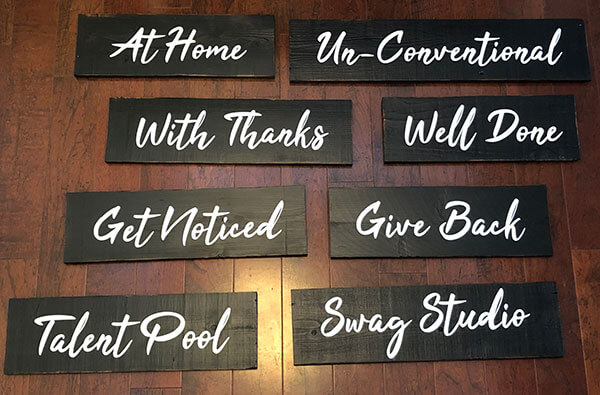 Brandvia, San Jose  –  Swag Store Signage
Let us know what you need and we will give you a quote.