Looking for Custom Rustic Planters?
Look no further! We offer two unique products: custom reclaimed wood rustic planters and custom new redwood planters.
Custom Rustic Planters 
Our custom reclaimed wood rustic planters are handcrafted from barn and fence boards, featuring a gorgeous natural finish. Protected with a satin polyurethane finish, these planters are weather-resistant and perfect for both indoor and outdoor use. We can customize the design and size to fit any space you need, adding life to any area in your home or office. Made from recycled materials, these eco-friendly planters are a "green" way to incorporate plant life into your space.
Custom New Redwood Planters
Our custom new redwood planters are expertly crafted to your specifications, adding a touch of natural beauty to any space. Made from top-quality redwood, these planters are built to withstand the elements and stand the test of time. Whether you're looking to spruce up your garden or add a stylish touch to your patio, our customizable planters are the perfect choice. Made to order, our redwood planters are handcrafted to ensure that each planter is unique and fits perfectly into your space.
Elevate your outdoor decor with our custom reclaimed wood planters or custom new redwood planters.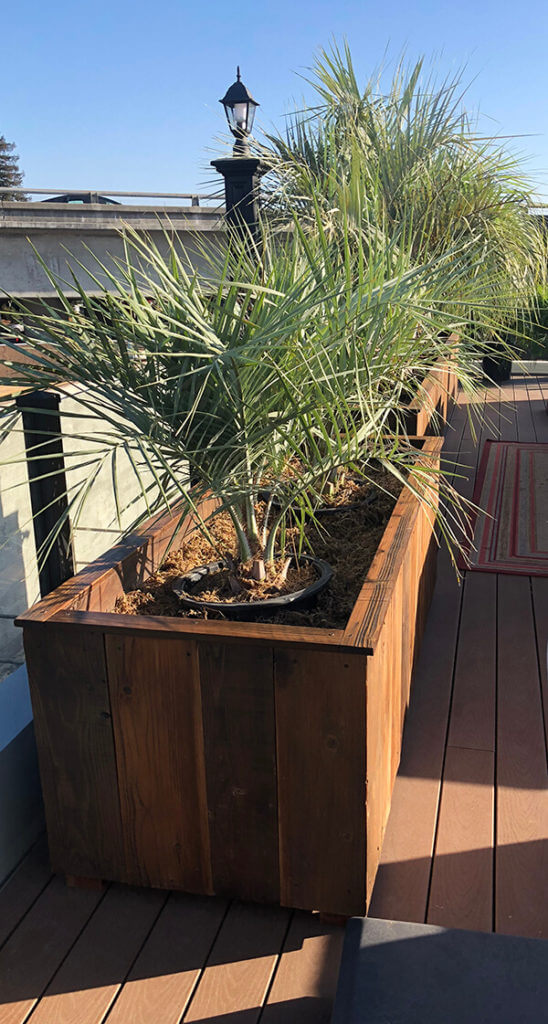 Create your very own rooftop patio oasis with our custom reclaimed wood planters and lush, towering palms. These unique planters are perfect for homeowners seeking both privacy and style in their outdoor spaces. Crafted from eco-friendly reclaimed wood, each planter is custom-made to your specifications to ensure the perfect fit for your rooftop patio.
Eight foot wide reclaimed wood planters line the back wall of this patio.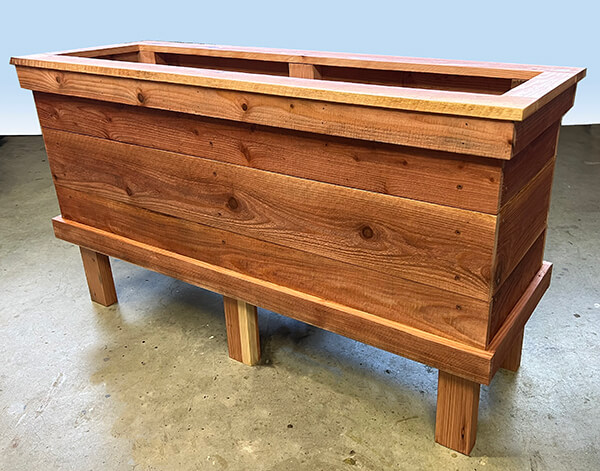 Elevate your gardening experience with our stunning custom redwood raised garden box, perfect for bringing nature to your doorstep. Plus, its custom design ensures that it will fit perfectly in your outdoor space.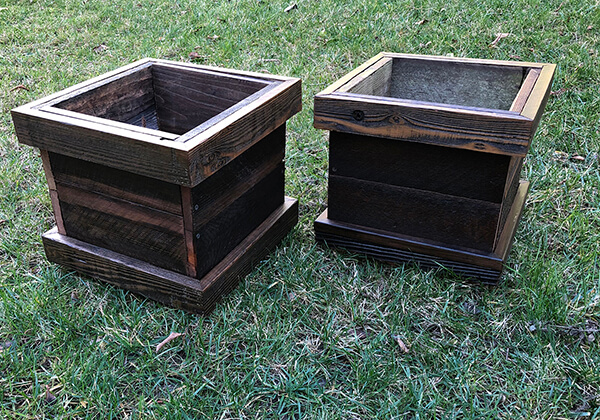 Handcrafted custom rustic planters made with reclaimed wood, customized to your liking for an eco-friendly touch to any space.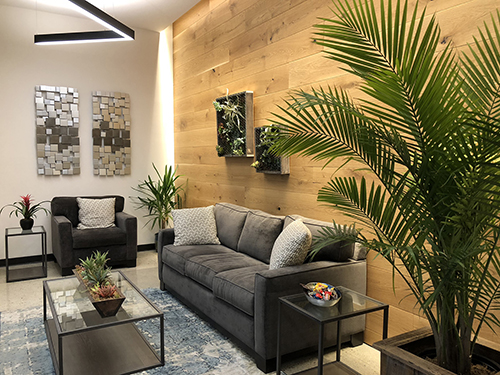 Elevate your office décor with our rustic succulent boxes and planters. These stylish and unique pieces add a touch of natural beauty to any workspace.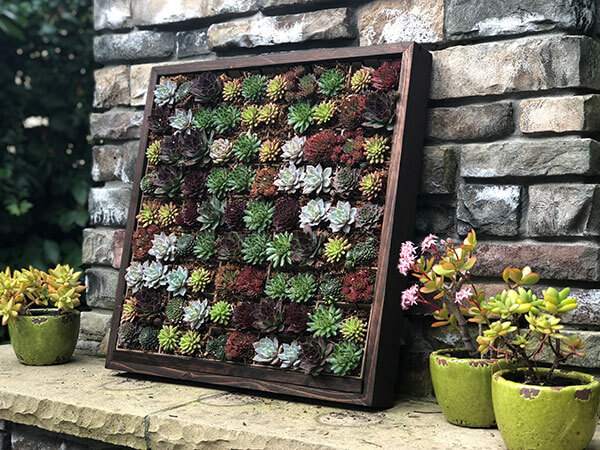 Our unique succulent wall garden features a reclaimed wood box framing 90 beautiful succulents. This living work of art adds a touch of natural beauty to any outdoor space.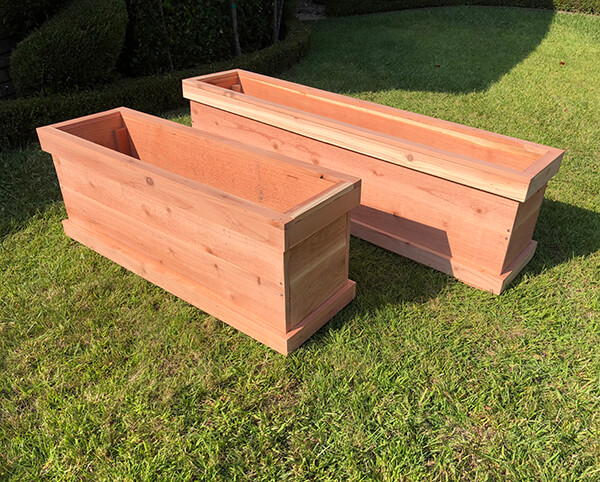 Custom new redwood planters, available in any size to fit your needs. Handcrafted from high-quality materials for durability and longevity, they offer a unique and stylish addition to your gardening or décor project.
Custom reclaimed rustic planters made to order, any size.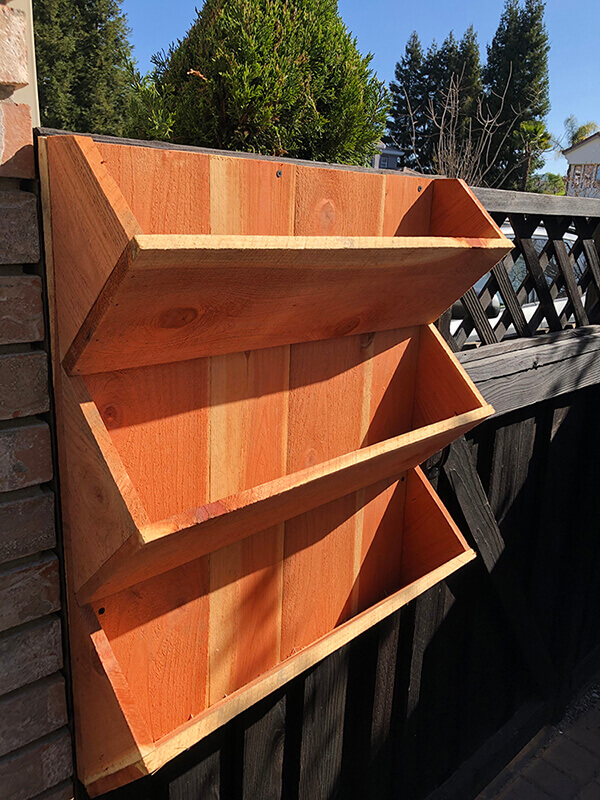 Grow outdoor vegetables like strawberries with our custom vertical wall redwood planter. Crafted from high-quality materials and customizable to your specifications, it offers a space-saving and stylish way to grow your favorite crops.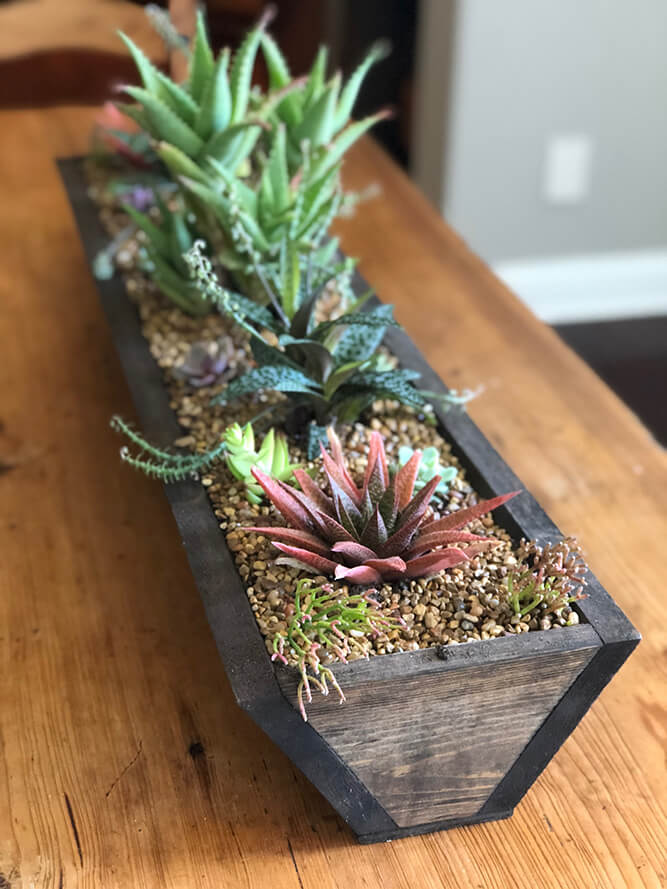 Custom rustic trough planters come in 32″, 36″, 24″ 48″ or custom sizes.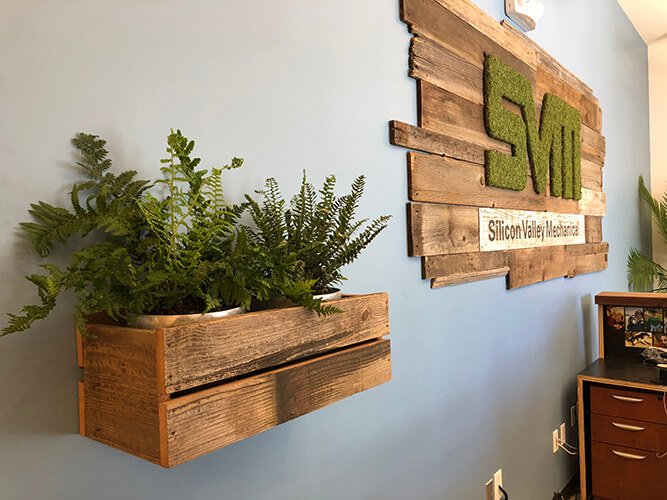 Introducing our exquisite custom rustic wall planters crafted from reclaimed wood and designed to elevate any space with their modern and eco-friendly vibe. Each planter features lush ferns potted in galvanized containers that add a contemporary touch to the overall aesthetic.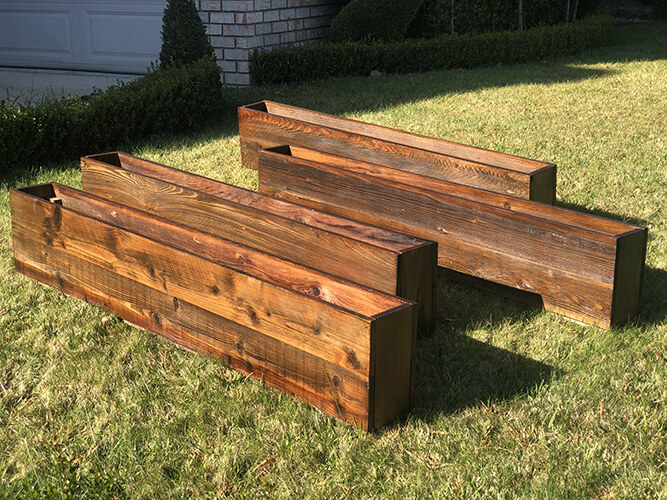 Looking for a one-of-a-kind planter to spruce up your outdoor or indoor space? Check out our custom reclaimed wood planters, handmade to order just for you. These tall and distinctive planters make a perfect addition to your patio or workspace.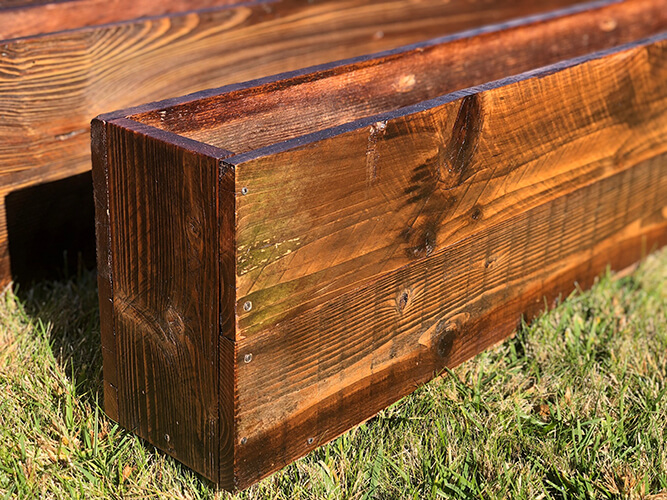 Close up detail of rustic reclaimed wood.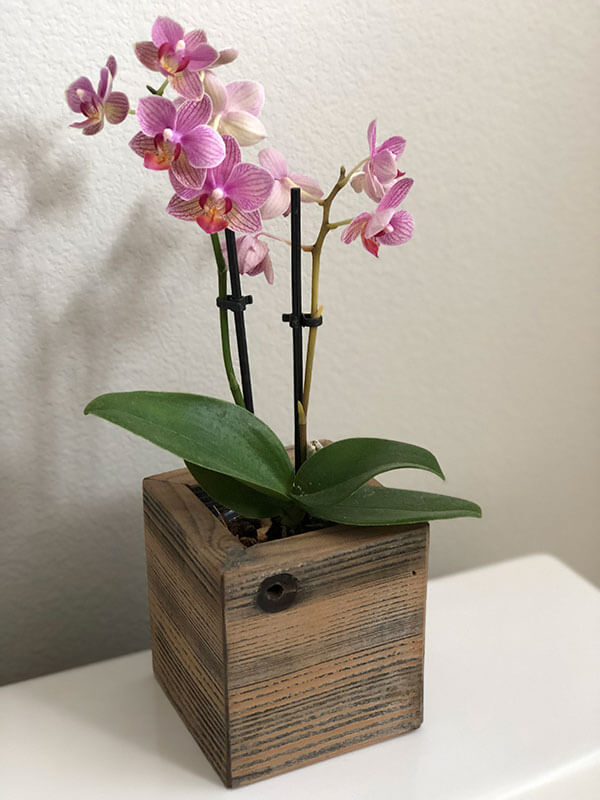 Custom reclaimed planters add style to any space.
Add natural beauty to your office space with our custom rustic barn wood planters, designed to bring greenery and a healthy environment for your plants to thrive.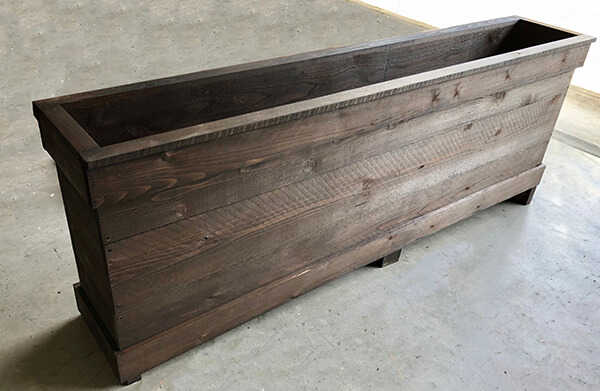 Elevate your outdoor space with our sleek and stylish custom modern redwood planter, crafted from high-quality materials for a touch of sophistication.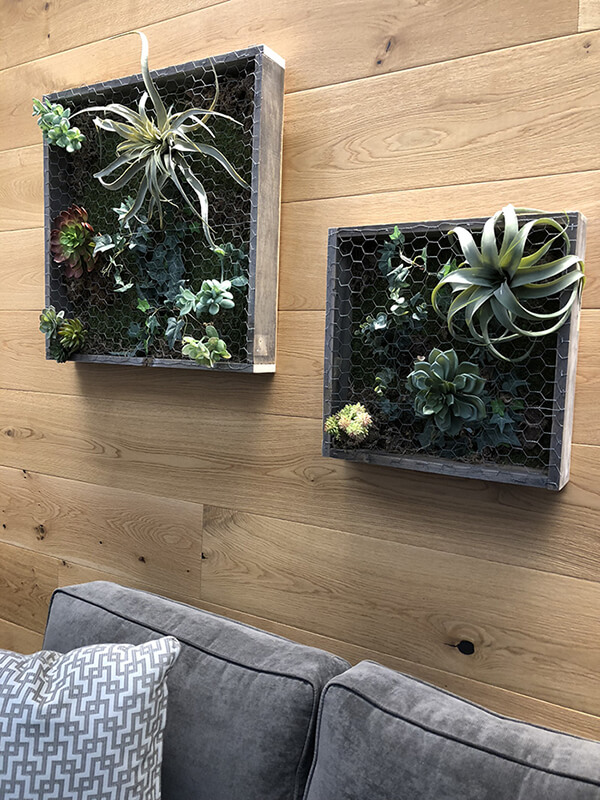 Create a cohesive and stylish look with our charming succulent planters accented with custom rustic frames. Featuring zero maintenance faux plants, they add a natural touch to your décor.