Looking for visually stunning and eco-friendly moss signage options for your business? Look no further than Urban Garden Studio! Our team of experts specializes in custom-designed moss signage, featuring your company logo on a one-of-a-kind Moss Wall.
Customizable Moss Signage with Custom Logos
Our moss walls are created using preserved moss and reclaimed wood, resulting in a beautiful and original piece of art that will leave a lasting impression on clients and visitors. Our team will work with you to customize your moss signage to fit your exact specifications, creating a low-maintenance living wall that will retain its vibrant colors and texture for years to come.
Moss Signage is Eco-Friendly 
Not only do our Moss Walls look stunning, but they're also an eco-friendly option that aligns with your sustainability goals. By incorporating natural elements into your office décor, you create a refreshing and inviting atmosphere that promotes wellness and productivity.
Elevate Your Brand Image with a Striking Moss Logo from East Bay Area's Finest Artisans
Make your brand stand out with our eye-catching and memorable moss signage designs. We hand-make our moss walls in the East Bay Area, providing a fresh and sustainable green logo that is sure to get your brand noticed. We can provide moss in logos of any shape or size, and when combined with a moss wall, your brand can make an even greater impact.
Elevate Your Brand with Urban Garden Studio: Specializing in Corporate Signs, Branding, and Trade Shows
At Urban Garden Studio, we specialize in corporate signs, business signs, branding, trade shows, lobbies, and conference rooms. We work closely with our clients to collaborate on ideas, design a unique brand wall, and produce a stunning and impressive final product.
Get in touch with Urban Garden Studio today to discuss your project and take the first step towards creating custom-designed and eco-friendly Moss signage for your business.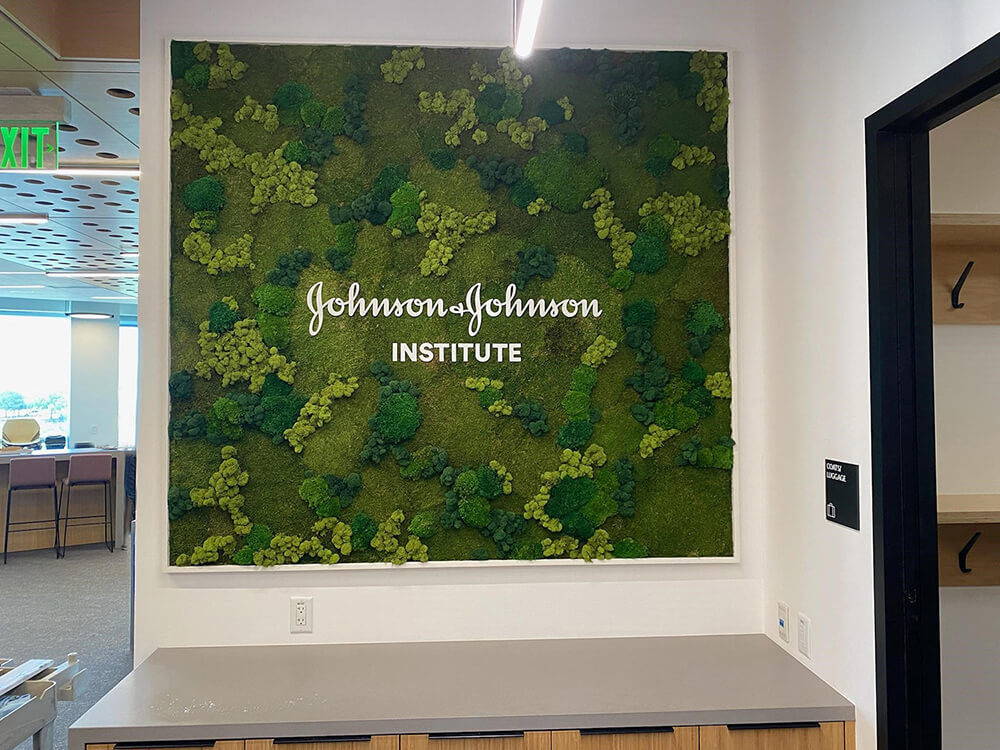 Johnson & Johnson – Moss Signage Brand Sign – Santa Clara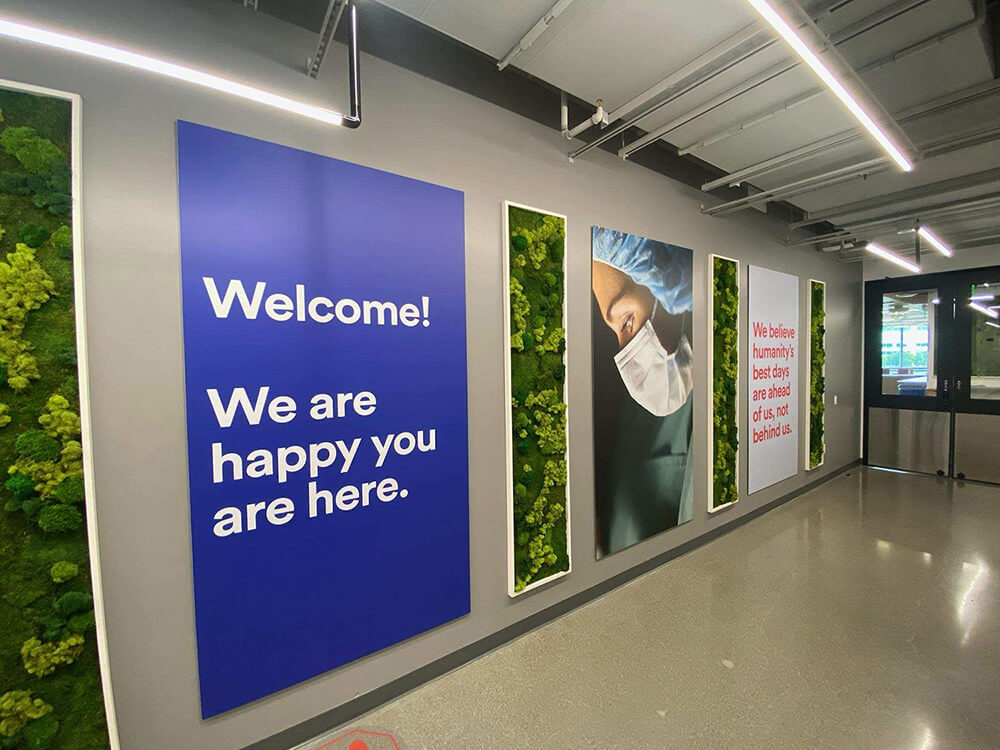 Johnson & Johnson – Moss Signage Brand Sign – Santa Clara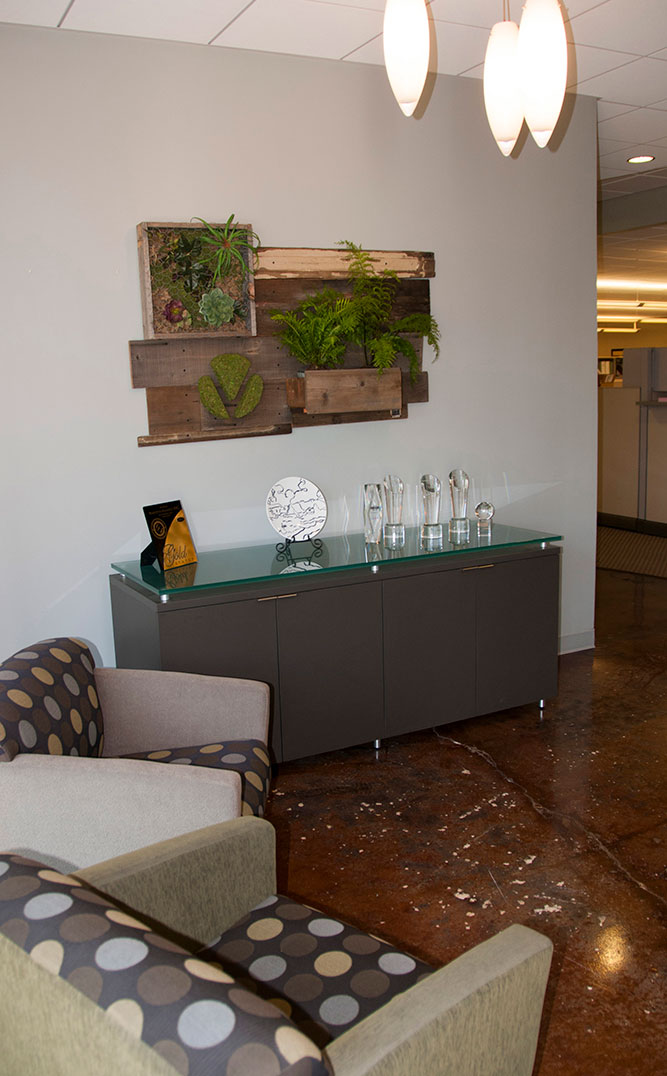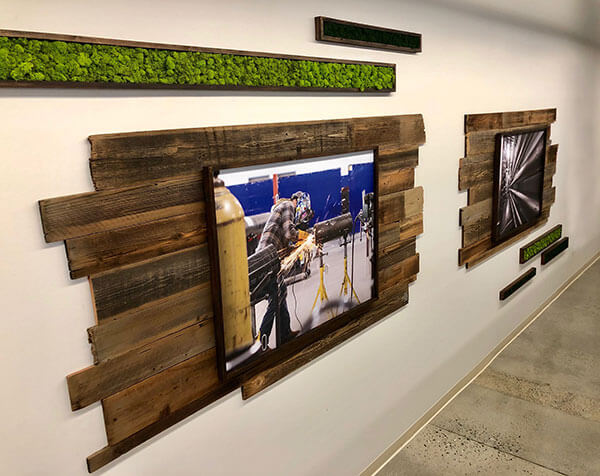 Living wall incorporating barn wood framed out office photos and moss boxes.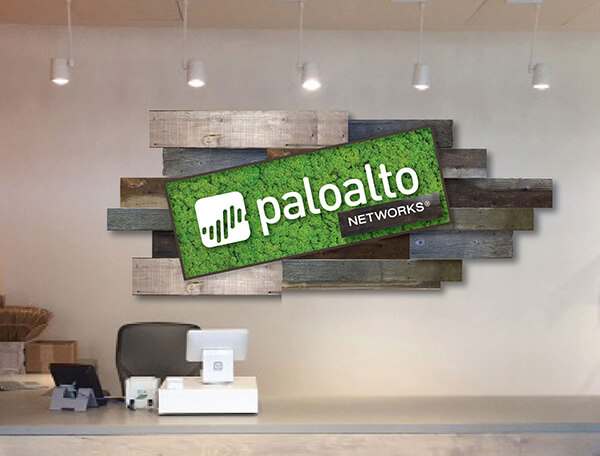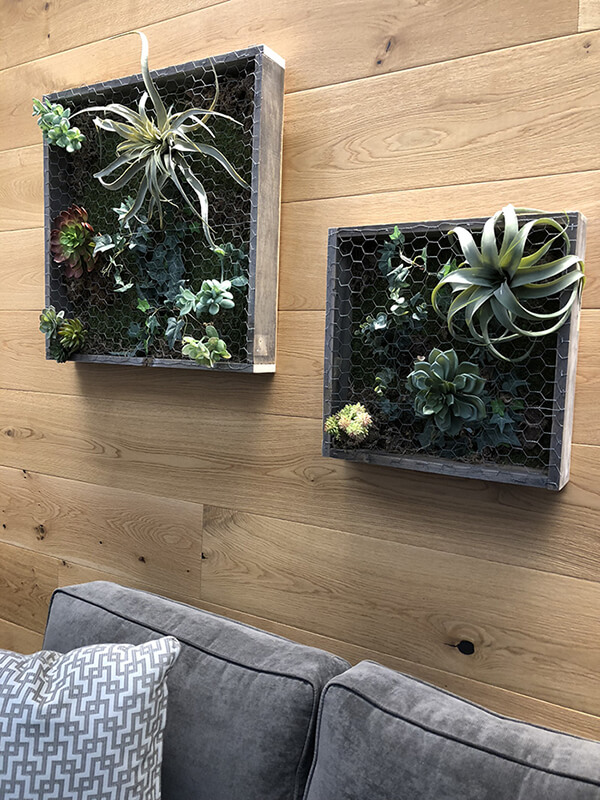 Rustic Succulent boxes and planters add style to the office space.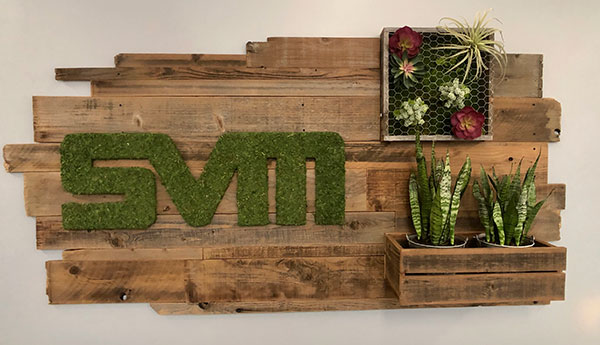 Silicon Valley Mechanical, San Jose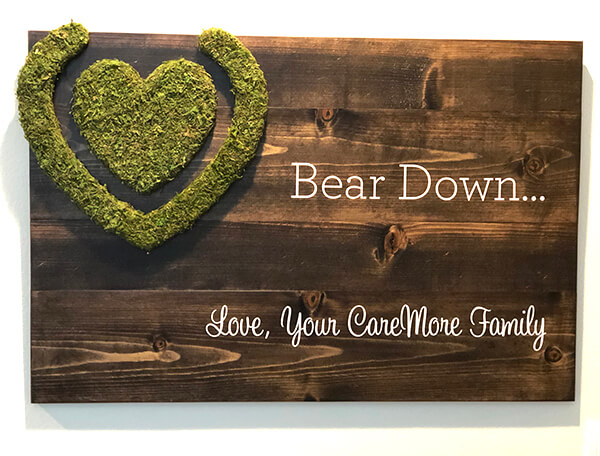 CareMore Health – Cerritos CA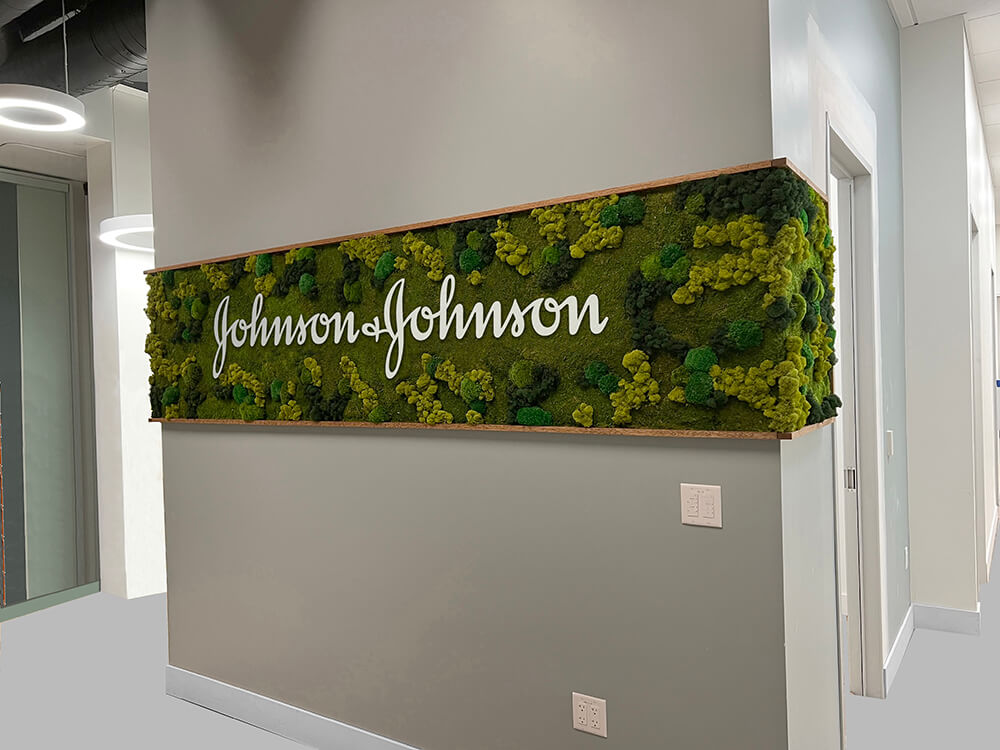 Johnson & Johnson – Moss Signage Brand Sign – Santa Clara
Silicon Valley Mechanical Brand Sign – San Jose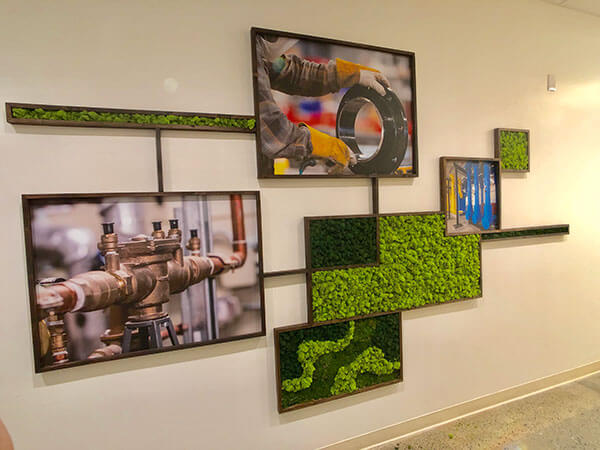 Unique office art created with photos framed out in rustic wood and incorporated with preserved moss boxes.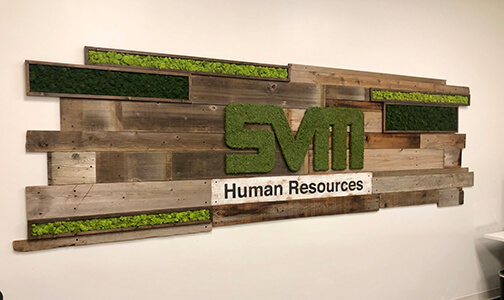 Silicon Valley Mechanical Brand Moss Signage for Human Resources – San Jose
Brand sign made with reclaimed wood, preserved moss logo and laser cut letters.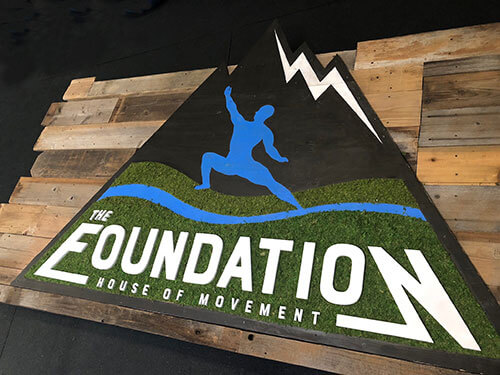 The Foundation – Concord
Unique brand logo made with reclaimed wood, moss and laser cut letters.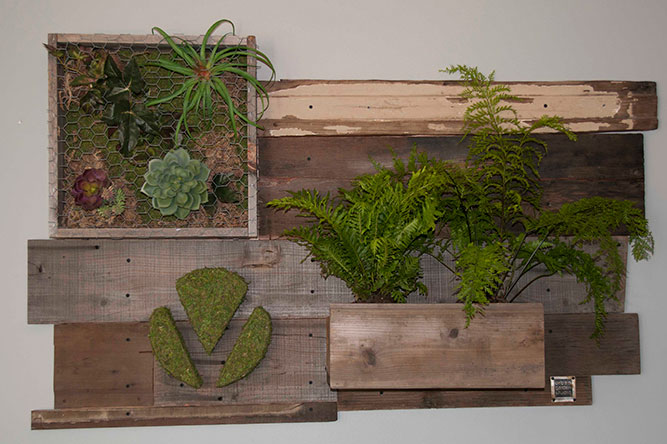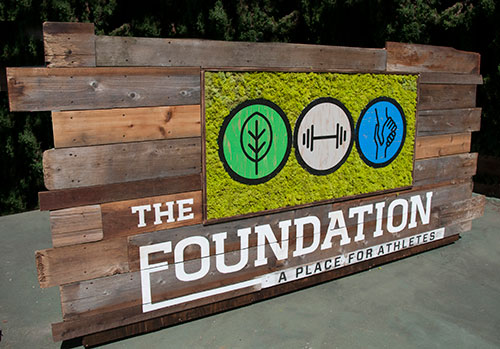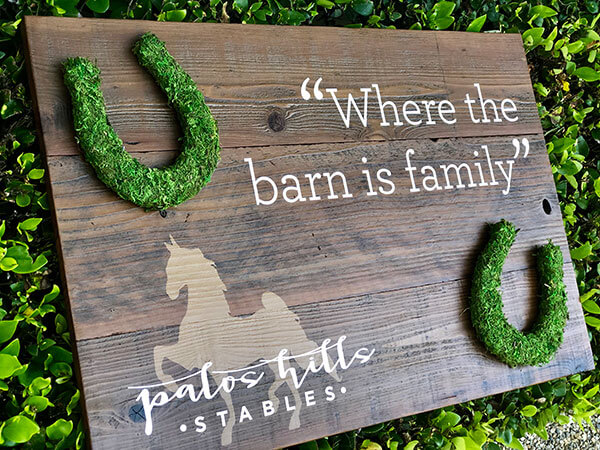 Palos Hills Stables, Inc – Palos Hills, IL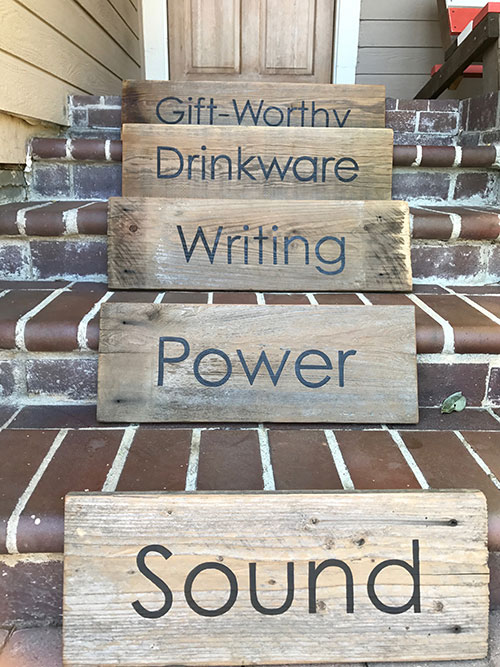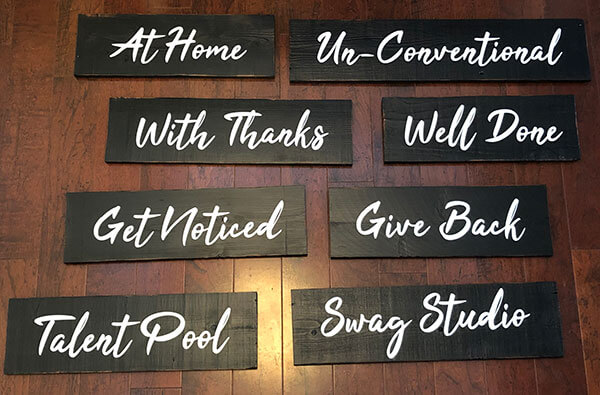 Brandvia, San Jose  –  Swag Store Signage
Personalized Family Sign and rustic planters, Oakland