Personalized Custom Rustic Wood Signs from Urban Garden Studio
Looking to add some rustic charm to your home or office? Our custom rustic wood signs are perfect for any occasion. Made from authentic rustic barn wood, we offer inspirational quote signs or unique signage featuring your moss logo. Our custom rustic wood signs are made to order, and we can help you create a one-of-a-kind sign that features any name, quote, or saying you desire.
Expert Craftsmanship and Eco-Friendly Materials for Custom Rustic Signs
At Urban Garden Studio, we take pride in our expert craftsmanship and commitment to using eco-friendly materials. Our custom rustic wood signs are expertly handcrafted and available in custom sizes and finishes. We even offer moss-wrapped options for added character and maintenance-free moss letters, logos, or art for your sign.
Moss Signage
Looking to add a natural touch to your brand? Check out our Moss Signage page and let us wrap your logo in moss and incorporate it into your signage.
Custom Rustic Signs: Personalized Gifts for Every Occasion
Our custom rustic wood signs also make great personalized gifts for yourself or your loved ones. Choose from a range of sizes and finishes, including moss-wrapped options, to create a truly unique piece. 
Pricing
Our custom rustic wood signs start at $25.00 for a 7 x 10″ sign and increase based on size and complexity. We can make a sign any size and can wrap any element in moss. Just give us the details, and we will provide you with a quote.
The Process
Ordering a custom rustic wood sign from Urban Garden Studio is easy. Simply send us your desired quote, specify the sign size, choose your font and finish: whitewash or rustic wood, and we will email you an online proof for approval. If you love it, your custom rustic wood sign will arrive at your doorstep shortly.
Font Choices
If you don't see your perfect font here, let us know which font you would like.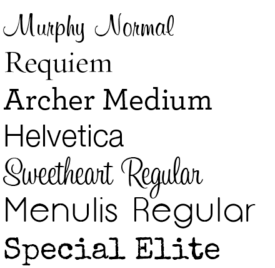 Order Your Custom Rustic Wood Sign Today!
Experience the beauty and craftsmanship of our personalized custom rustic wood signs. Trust Urban Garden Studio to deliver a personalized and unique sign that truly reflects your style and personality. Order your custom rustic wood sign today!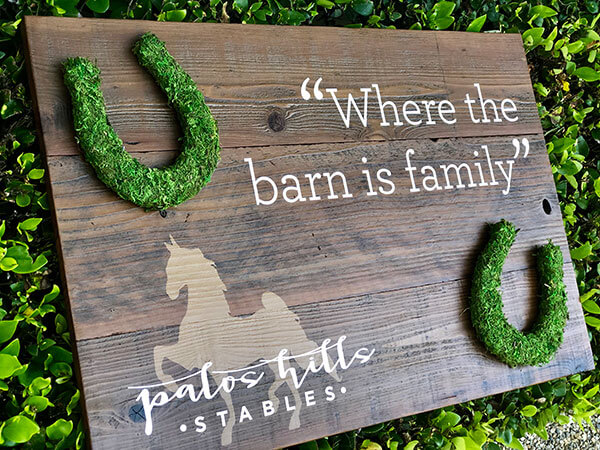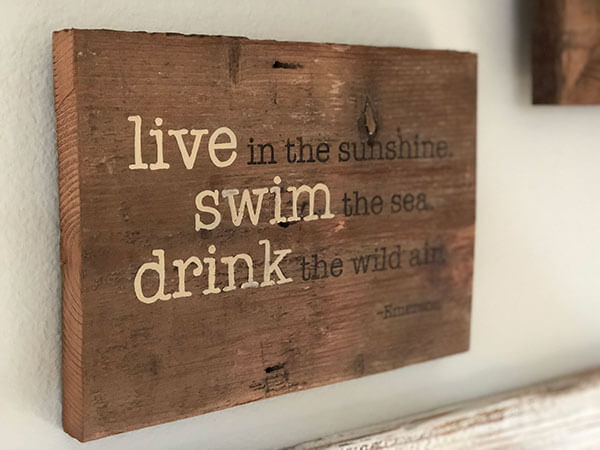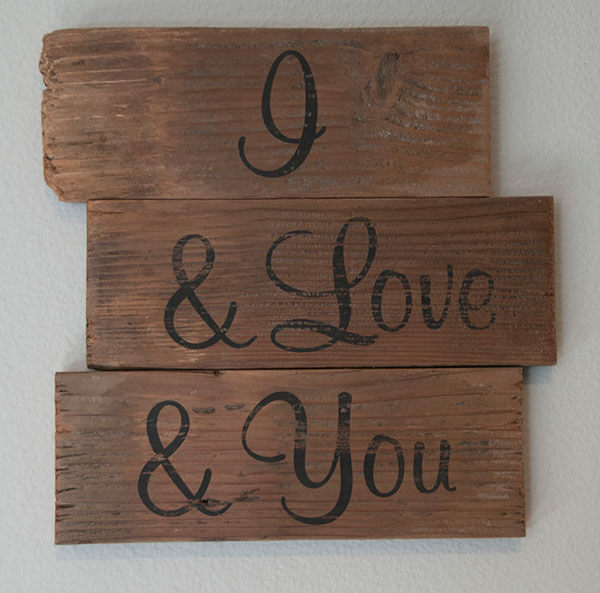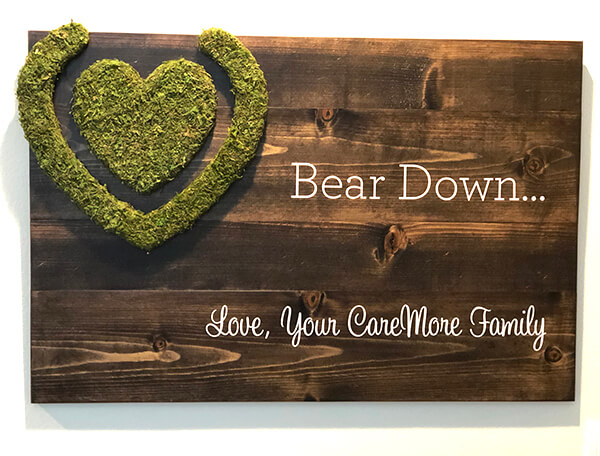 Custom sign for CareMore Health, Cerritos CA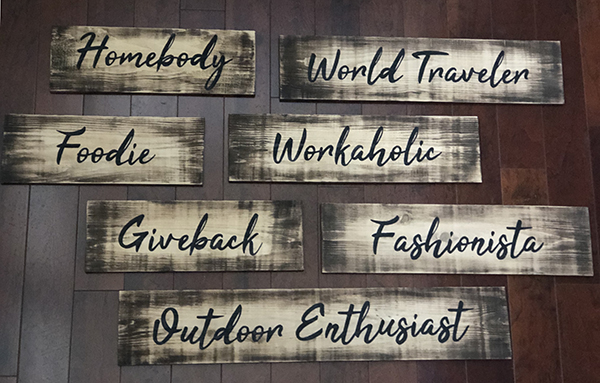 Unique hand-painted barn wood signage for a company swag store with custom branding and design.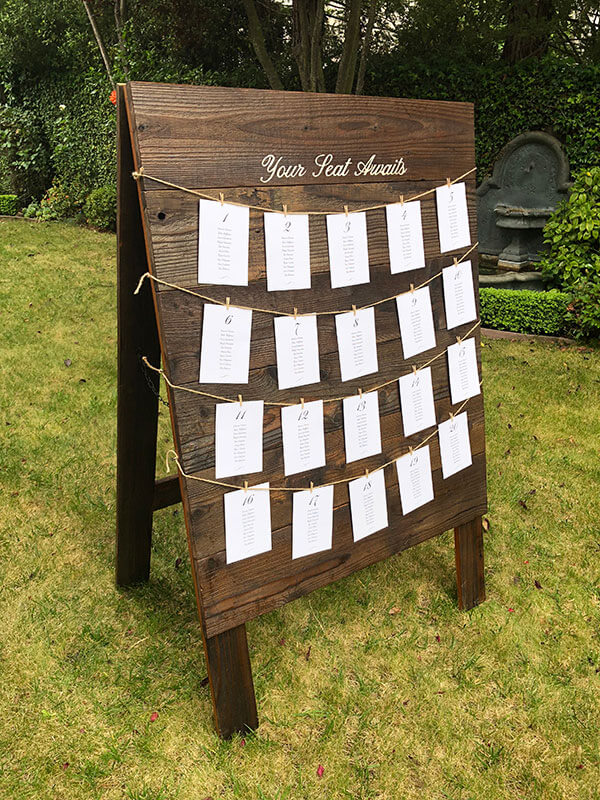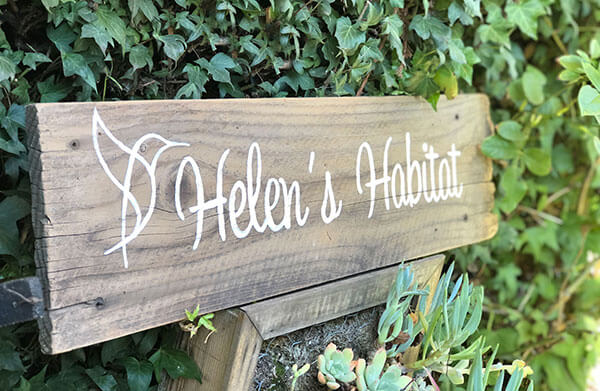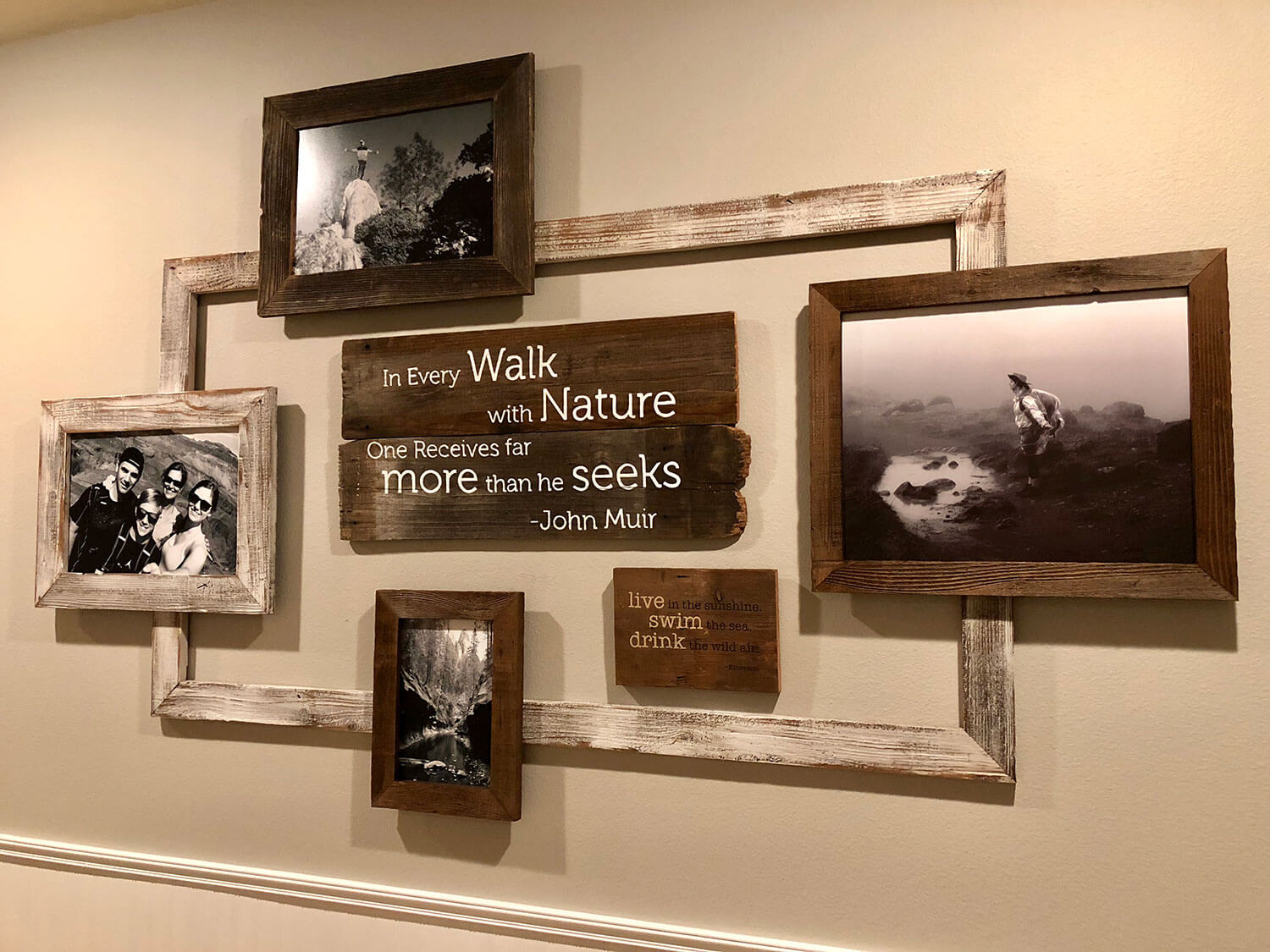 Stylishly update your walls with a favorite quote, family picture and reclaimed wood with our custom rustic wood signs. We take your existing digital photos, convert them to black and white and create a wonderful unique photo collage.
Let us create custom rustic signs for your next big event your guests will love!
We can customize any sign.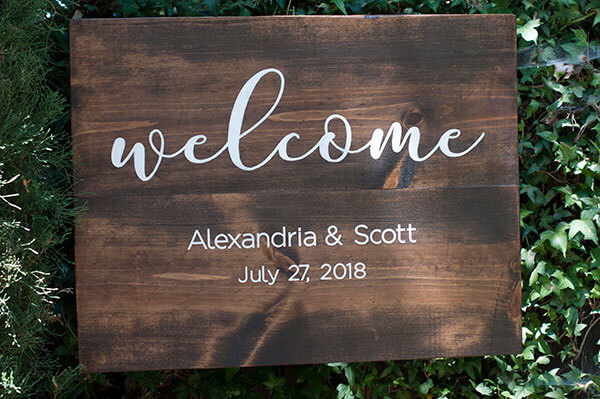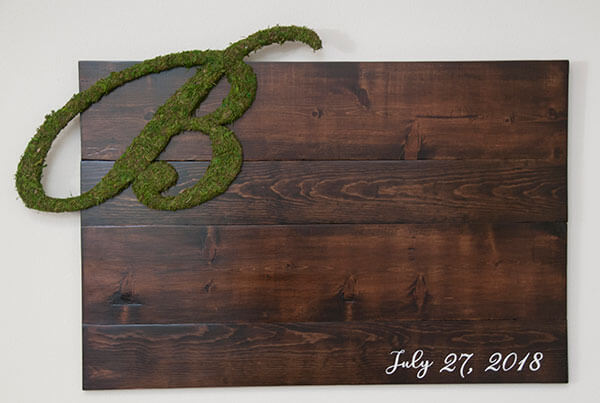 Our handcrafted barn wood wedding sign-in board is carefully crafted by skilled artisans, ensuring a high-quality and unique piece for your special day. The moss lettering on this sign-in board can be customized to your liking, adding a personal touch to your wedding décor. Made from barn wood, this sign-in board offers a charming and rustic look that will complement any wedding theme or setting.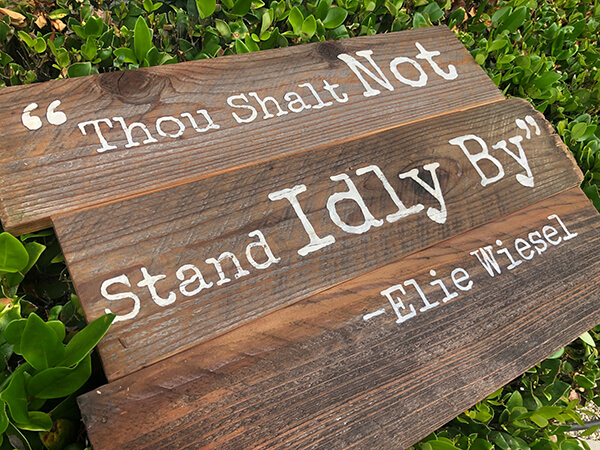 Looking to create a personalized sign?  We offer custom quote customization services to incorporate your favorite quotes into your sign. Our team can tailor your sign to your exact specifications, ensuring that your quote is beautifully displayed. Contact us to create your custom sign today.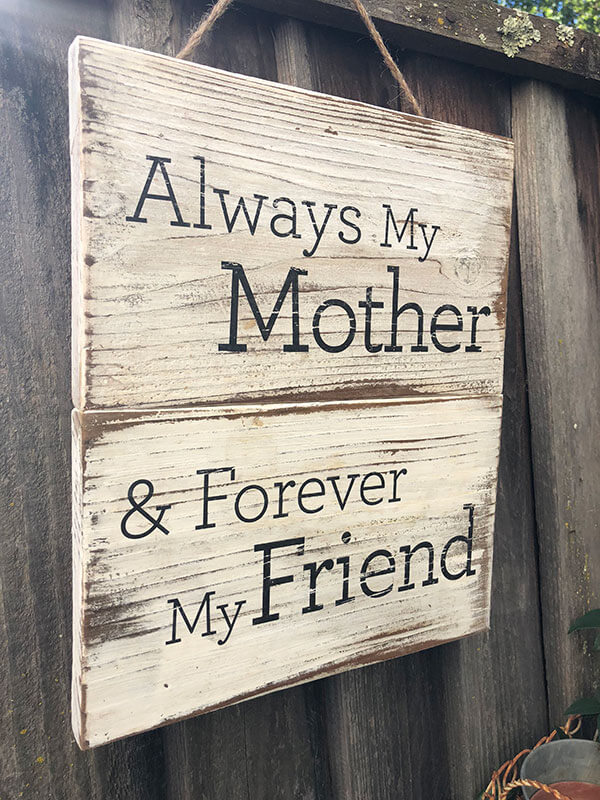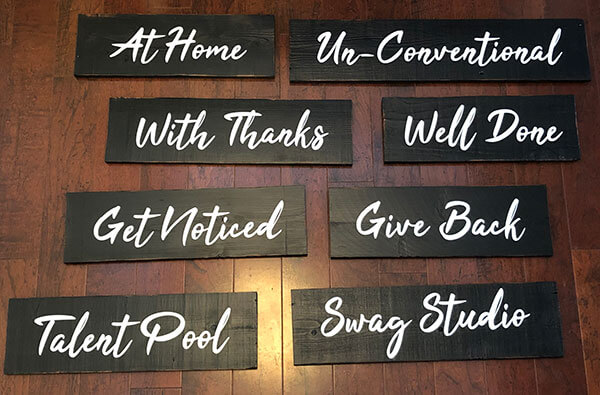 Stylish barn wood signage with hand-painted finish and custom branding for a company swag store.