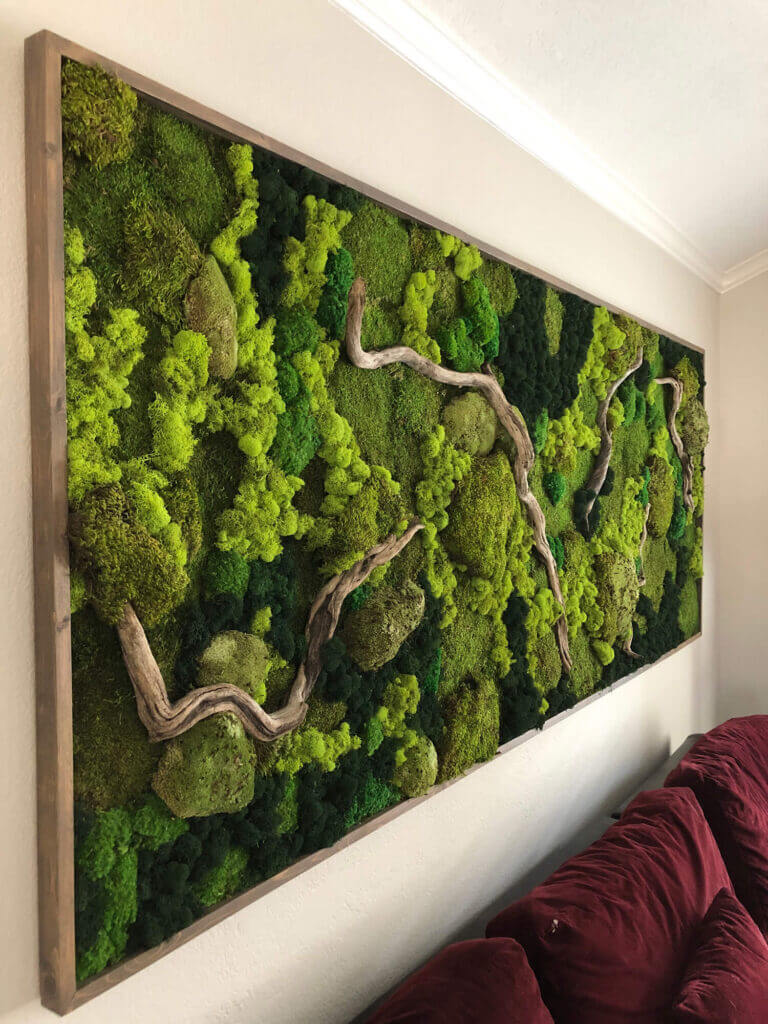 Experience the beauty of Urban Garden Design's Moss Wall Art with preserved moss and driftwood. Bring the outdoors inside with stunning and sustainable green wall design.
Urban Garden Studio –

The Process
1. Let's chat about your project. Whether it's at your home, store, or office, we want to hear all about your amazing ideas. We'll work closely with you every step of the way to create your perfect design. Before we begin, we'll require a 50% deposit to ensure we can bring your vision to life.
2. After our meeting, we'll take your ideas back to the studio and create sketches and photo renderings. This will help you visualize the concept and make sure we're on the same page. We'll present our designs to you and make any necessary adjustments until we get your final approval.
3. Once you've given us the green light, we'll start fabrication and production. We aim to complete the project within two weeks, but we won't rush the process. Our team strives for perfection in every project, and we'll take as long as needed to ensure the final product meets our high standards.
Get the process started with our amazing vertical wall gardens! Check them out now and see how you can elevate your space with a stunning and sustainable green wall design.
• Our studio is located in the San Francisco East Bay, but we are willing to travel if needed.
• We install at both commercial buildings and residential homes.